Scientists do not know the origins of consciousness. What are your thoughts…are your thoughts even yours. Big discussion here! Yes, scientists know locations of certain functions of the brain. The location of consciousness in the brain is still up for debate. WOW!
I realize my primary interest in life has been consciousness. I have come to the awareness that the body is the focal point of the now. But it is only the focal point, it isn't the entire cake…I am still exploring.  How about you?
Journey
My journey has taken me from expressing my perceptions of life through dance to healing myself and others. Somehow I have always known I am an expression of the divine, a part of the many colored robe of Adonai. I am on the pathless path. Life is living me even as I live life. How about you?
Inspiration
I first wrote the short story The Healer many years ago when I was younger than the heroine Alice Wonderbar. It inspired me to write 'Adventures of Alice Wonderbar'. I am currently older than my avatar heroine Alice. It is not that I am Alice yet her points of view about spirituality are mine or at least compatible. Alice is a fully realized enlightened master.
If you download my gift to you, the story of The Healer you will find a link to Adventures of Alice Wonderbar, romantic, spiritual fantasy!
What is wonderful is 'Alice' has inspired me to become the magical healer I am today. And yes, I have trained in structure and healing for the brain. I have traveled the world on my spiritual path and had awakening experiences.  Maybe I am Alice's avatar?
Searching
I was researching how Adventures of Alice Wonderbar was showing up on Amazon with limited success. Yes, I will have a talk with them or figure out what I did or did not do. So unless you have the link to my romantic, slightly spicy, spiritual fantasy, replete with aliens, you might not find it.
The Review
In the course of  researching, I found a page on my friend Mamata's website Kala Bharti which had a review of my choreography and performance in the New York Times, read Dance Mecca of the world.
The reviewer expressed so much of who I am and who Alice has become. Though I no longer make dances except for myself. Yes, I rent a dance studio once a week. I am still expressing, exploring and sharing the essence of his review with every fiber of my being. I do this through healing session On-line and in person, trainings and retreats. And now through 'Alice.'
The New York Times: Kyra Lober Dances 'Tav'
– Don McDonagh, Jan.  1978
THE INWARD IMPETUS of Kyra Lober's dance performance almost made one feel like part of a closed‐circuit television audience. The emphasis was so emphatically on the self, its being and states of being that the outside world was momentarily blotted out. But Miss Lober's extreme skill and focus made Monday evening at the Cubiculo less an exercise in self‐infatuation than a quietly voiced personal revelation.
"Tav" was the overall title for the performance, which included musical interludes as well as accompaniment by the percussionists Bob Becker and Larry Karusch, and each of the pieces reflected some aspect of personal discovery and expression.
In "Windings," Miss Lober explored the movements emanating from spinal twists and turns while seated. Her meditative. cross-legged posture helped concentrate all energy in the torso and head movements, drawing attention to weight shifts, breathing and placement that became fascinating elements in and of themselves.
"Astral Light" was on the other hand, an unstructured improvisation that reveled in the sheer pleasure of dancing and dance movement, It told no story, but projected a warmth derived from the act of lyrical accomplishment. That same professionalism was visible in "Now" and "Mbira," which concluded the program.
The latter was an exercise in dervish turning that sustained a meditative mood easily and lightly while Mr. Becker plucked at the instrument of the same name. Their collaboration was one of the most sensitive that could be imagined with respect for individual skills and equal devotion to cooperative interplay.
The scope of the concert was limited, but the material presented was rigorously and sensitively examined without bombast or mindless repetition. The self was the subject, but by extension it included all of us.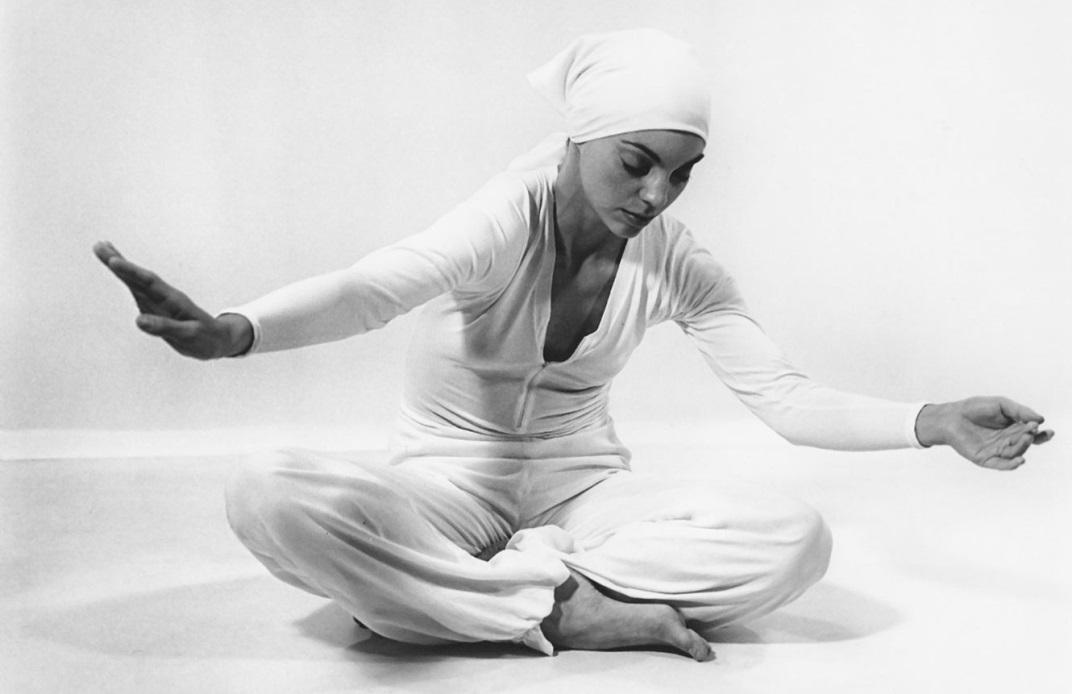 Wonderful Wonderbar
Check out your consciousness. This is a miracle, your consciousness is wonderful…in German you would say Wunderbar! Awareness of awareness is where it all happens. And join me on Alice's journey, Enlightened Healers. Once you enroll, I will let you know when the magic begins!
Sending Light & Love, Kyra